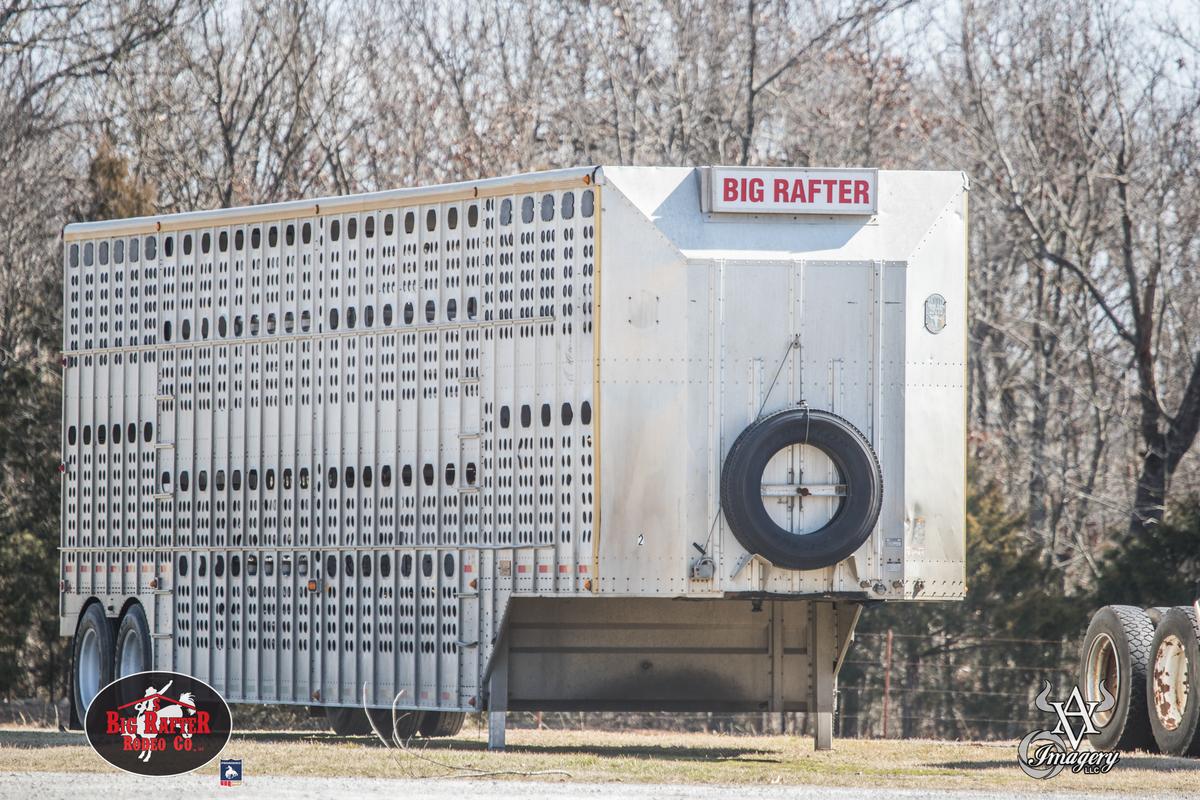 Big Rafter Rodeo
Stock Contractor Jack Simmons and Jimmy Roth
Notable Stock
The impressive collection of premier bucking horses that include influential animals that have strong animal scores every out. Horses such as 1E2 Push Play with a 44.5 point average continues to be a top performer, 445 Marie Laveau aka Damaged Goods with a 42 point average, 7-3 Wild Strawberry 42.75 average score, along with numerous other horses that all carry impressive average scores and continue to perform at the highest levels
The bull line up in the Big Rafter Rodeo pen matches up much like the horsepower. With great bulls such as 753 Road Rage with an average stock score of 43.17, and many other bulls that are capable of high scoring performances
Background
Over 20 years Jack Simmons has been invested in all things pro rodeo.
In 2014 Mr. Jack Simmons became a partner of Big Rafter Rodeo and since has made it a personal mission to see the Big Rafter Outfit become an elite organization within Pro Rodeo.
Mr. Simmons and Big Rafter Rodeo have started on the path of becoming a premier stock contractor and production company in the mid-west. Mr. Simmons calls on his years of experience in the "cowboy culture" to acquire the best stock available as well as put on only top produced rodeos.
With years of experience, Mr. Simmons and the Big Rafter Rodeo team understand the necessity of efficient and energetic performances. This focused mindset is the essential ingredient for bringing in big crowds to any facility. The in-depth knowledge has afforded them the ability to fill top venues in the mid-west and have put them in demand on numerous fronts within the stock contractor world.
In 2019 the Big Rafter Rodeo team took big leaps with the purchase of numerous top-notch young animals to add to their already impressive list.
Jimmy Roth comes to the pro rodeo world via an interest in both the sport of rodeo as well as the western lifestyle. His humble beginnings come through partnerships on several top-notch bulls that he has seen win at the highest levels of professional bull riding.
Recently Mr. Roth partnered with Jack Simmons of Big Rafter Rodeo with the focus of developing a rodeo company with a comprehensive focus on producing the best animal athletes through genetic research and incorporating new livestock that fits the profile for success. In addition, the pair will produce events with the in-depth understanding that efficient high energy performances are the key to the growth and development of Pro-Rodeo.
.
The list of Big Rafter Rodeo appearances at top levels of rodeo is long and distinguished. These appearances are places such as Wrangler National Finals, Ram National Circuit Finals, Rodeo Houston, San Angelo Stock Show, Denver Stock Show and Rodeo, Fort Worth Stock Show and Rodeo, Silver Spurs Pro Rodeo, Dixie Nationals Livestock Show, and Rodeo as well as numerous other prestigious rodeos around the nation.
Big Rafter Rodeo and Mr. Jack Simmons will only accept the best from their performances and their livestock which will be the foundation of success for many years to come.